Ingredient of the month: SNAIL SLIME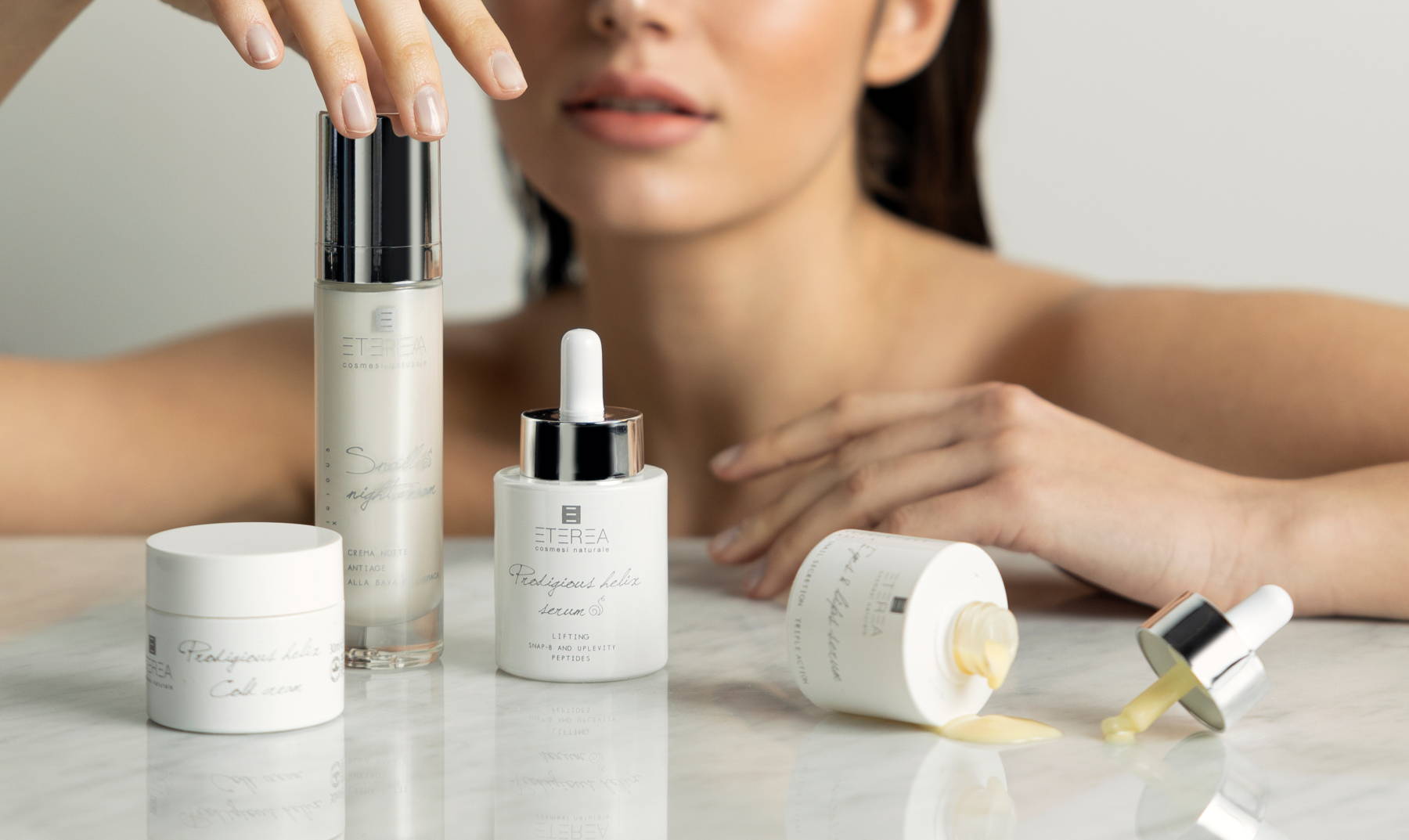 In 1980, in South America, it was noted that the people who worked in heliciculture, for the French market, had very soft hands and the wounds on them healed very quickly without leaving scars. From here we began to study the snail slime to understand which mechanism allowed the quick healing of wounds. After 15 years, the secretion of snails was used for the first time to create a cream and today snail slime is widely used in the world of cosmetics.
The snail mucopolysaccharide, commonly called "slime" is a secretion produced by particular glands located at the level of the snail's foot.
This allows the animal to crawl on any type of surface without causing damage.
---
What are
the active ingredients
in the snail slime
?
ALLANTOIN : substance that stimulates tissue regeneration, promotes epidermal turnover and promotes the proliferation of keratinocytes (replacing dead cells with new cells).
ELASTIN : protein that makes the skin elastic.
COLLAGEN : essential constituent of the skin, which acts as a moisturizer and softener. Thanks to its elasticising properties, it makes the skin toned and soft.
GLYCOLIC ACID : exfoliates the superficial layers of the skin and stimulates the formation of collagen.
VITAMINS - AMINO ACIDS ESSENTIALS AND OTHER PROTEINS : promote peripheral vascularization and "oxygenate the skin", ensuring skin hydration. Furthermore, vitamins have an antioxidant and healing activity.
---
What is the property of
snail drool
?
Nourishing action : 80% of the skin is made up of elastin and collagen fibers, substances that should be integrated through the use of cosmetic products that contain them. For this reason, the mucus secreted by the snail, used as an active ingredient in a cream, makes the tissues more elastic and toned, with a consequent beneficial effect on wrinkles that become less visible.
Regenerating action : this property is due to the effects of allantoin, which stimulates the production of elastin and collagen fibers. Allantoin allows, in fact, to treat with excellent results the signs deriving from scars, skin spots and burns, as well as slowing down the skin aging process.
Exfoliating action : thanks to the presence of acid glycolic, a cream containing snail slime allows a delicate peeling of the superficial layer of the skin, proving to be useful for reducing skin spots.
Purifying action : helps prevent impurities. For this reason, a cosmetic based on snail secretion can be useful to counteract the signs of acne.
Moisturizing action : thanks to the proteins present, snail slime helps oxygenate the tissues and hydration.
Antioxidant action : reduces inflammation and counteracts the action of free radicals.
Click and discover our line based on snail slime

.